Coffee and Catholicism is Back!
Our first meeting will be held on Tuesday, September 21 at 9:15 am in the church.
This weeks topic will be "The Impact of COVID-19 on the Church Community".
If you have any questions please contact Katie Van Damme, our Adult Faith Formation Coordinator, at katie.vandamme@dor.org or call the office at extension 24.
*Due COVID precautions coffee has been uninvited to attend the meeting. We hope we can invite him back soon.
Coffee & Catholicism 2019-2020
From January 7 through March 31, we will be presenting and discussing Bishop Robert Barron's Program, THE MASS. A broad misunderstanding of what is happening at Mass has shaped several generations of Catholics. Walk through the liturgy with Bishop Barron and be transformed through insights on the most privileged and intimate encounter with Jesus Christ. See how the Mass resonates with a call from God and a response from God's people, the Church. Most importantly, develop a greater appreciation of how we are intimately joined with the Body, Blood, Soul, and Divinity of Jesus through the Holy Eucharist. The program will help us understand how to fully, consciously, and actively participate in the source and summit of our Christian life.
Dates for Coffee & Catholicism for the remainder of the year:
2020
January 7 & 21
February 4
March 3, 17 & 31
April 14 & 28
May 12 & 26
June 9
Time: After Tuesday morning Mass from 9:15 to 10:30 am
Where: Classroom 7
St. Paul's Advent Retreat
Open My Eyes
To Behold You
Saturday December 7
1:00-3:00 pm in classroom 7-8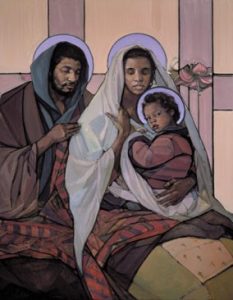 Deepen your encounter with God this Advent Season through Christian Art. Spark your imagination and open the eyes of your heart to better hear the divine promptings in your life.
Please register with Katherine katherine.cappuccio@dor.org / 671-2100 ext. 24
Our faith-based bereavement support group is in its second session.
If interested in future sessions please contact Pastoral Associate Katherine Cappuccio,
671-2100 x24 . The registration fee of $20 covers all sessions.