Christmas Mass Times
Sign ups for our Christmas Masses have ended.
Please join us for the livestream broadcast of our 3:00 Christmas Eve Mass or the 10:00 AM Christmas Day Mass via YouTube. Please see the link and info to the right.
Mass Schedule
Weekend Mass Schedule:
Saturday 4:00 pm
Sunday 9:00 am & 11:00 am
Weekday Mass Schedule:
Monday - Thursday 8:30 AM
Adoration of the Blessed Sacrament: Wednesday 9:00 AM (Please note Adoration is cancelled Wednesday November 3)
Private Reconciliation:
Saturday 2:00-3:00 pm or by appointment. Masks are strongly recommended in the building.
Mask Update as of 10/27/2021
As a Christian community we must protect the most vulnerable among us, including those who are health compromised and also our youngest children, who are not yet able to be vaccinated.  Breakthrough cases are on the rise which put everyone at risk.
The CDC and Monroe County Health Department recommend "to maximize protection from the Delta variant and prevent possibly spreading it to others, wear a mask indoors in public if you are in an area of substantial or high transmission." As of October 27, 2021, Monroe County's level of Community transmission continues to be high.
• We strongly recommend  and ask that those who are vaccinated wear a mask at all times in the building.
• Masks are required for those who are not vaccinated.
Masks are available at the doors in case you forget to bring one. Thank you for your cooperation.
Social distancing is required by anyone not fully vaccinated, and are optional for those who are.  We have seating available for both. The ushers will help if assistance is needed.
Mass Times
Weekend Mass times are Saturday at 4:00 PM and Sunday at 9:00 AM & 11:00 AM.
Weekday Mass times are Monday through Thursday at 8:30 AM.
If possible please sign up for a weekend mass each week by Thursday evening using the link above (or call Jodie in the office at 671-2100) so that we may have the seat groups set up six feet apart.
Weekday masses do not have a sign up.
Covid Update
With the recent release of the new COVID guidelines from the CDC, NY State and the Diocese of Rochester, the St. Paul's staff met via Zoom this morning to discuss what our policy will be moving forward.
After much deliberation the staff has decided that since the guidelines are not clear that St. Paul's will remain status quo for now and continue practicing social distancing, wearing masks at all times in the building and hand sanitizing. This decision was based upon our main objective of keeping everyone safe without dividing the congregation between vaccinated and non-vaccinated or social-distanced and non-social-distanced.
We will continue to monitor the updates from the CDC and the Diocese of Rochester and will keep you up to date as we make any changes.
Parish Office Hours
Monday - Friday: 8:30 AM to noon and 1:00 pm to 4:30 pm
The office is open to limited visitors Monday through Friday between 8:30 am and noon. Please access the office by ringing the bell by the office door and you will be buzzed in. At this time we are still requiring masks when visiting the office staff as some of us have vulnerable family members.
The Family Zone Newsletter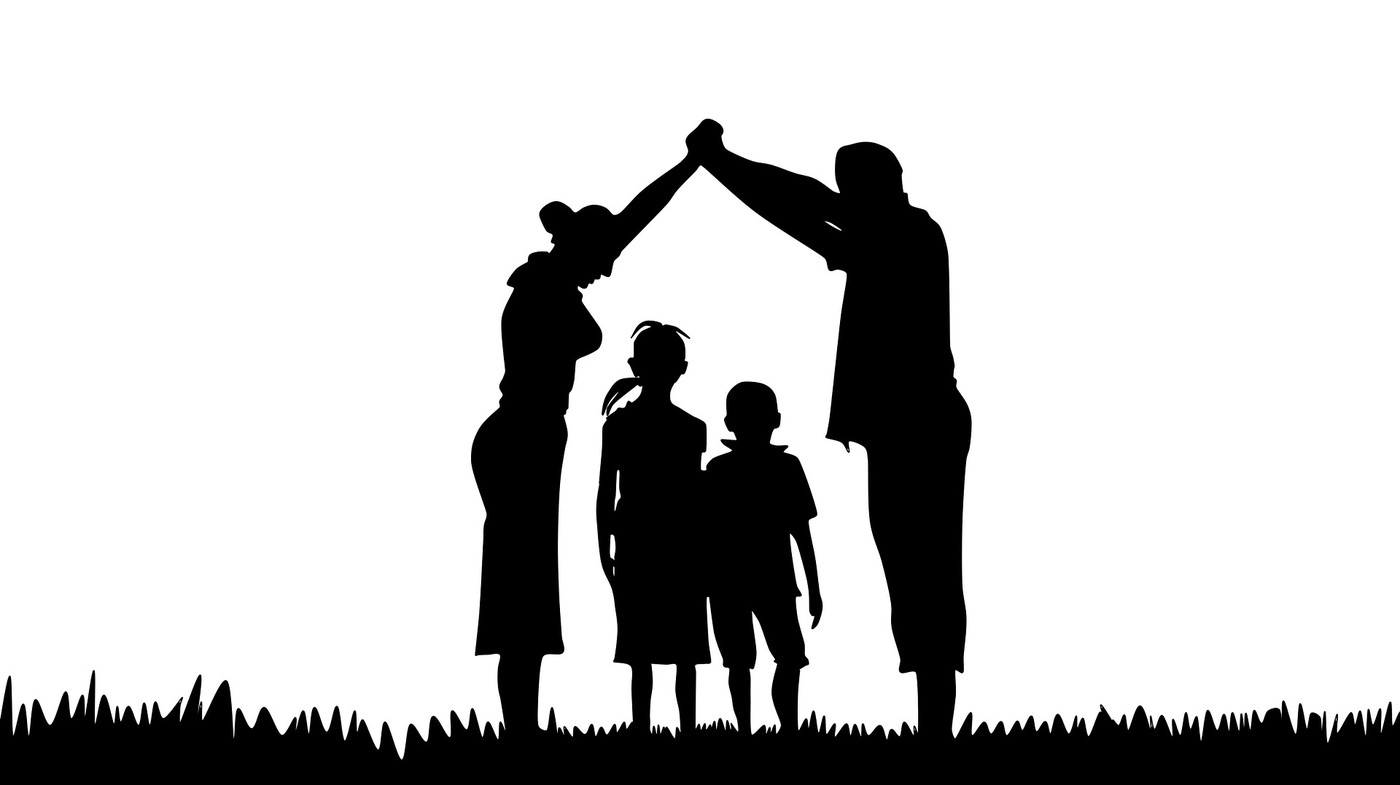 The Family Zone allows parents to choose quick, simple 5-20 minute activities that help to reinforce the messages found in the weekly Mass readings.
This issue is for two weeks:
Equipping the Domestic Church/ISSUE 71  October 17, 2021
Contact Us
Phone: 585-671-2100
Emergency Number: 585-369-9687
Fax Number: 585-787-8907
Email: wstpaulc@dor.org
Office Hours
8:30-4:30 Monday-Friday
Closed for Lunch: 12:00 - 1:00 pm
Contact Us
Phone: 585-671-2100
Emergency Number: 585-369-9687
Fax Number: 585-787-8907
Email: wstpaulc@dor.org

Click here to read Bishop Matano's Memorandum with the accompanying Statement from Archbishop José H. Gomez, President of the United States Conference of Catholic Bishops, on the occasion of the Inauguration of Joseph R. Biden, Jr., as the 46th President of the United States.
Televised & Live Streaming Masses
Click below for the next scheduled live stream on YouTube.
If the scheduled live stream is active, you will see the stream. If the stream hasn't started yet, you'll  see our profile image with "Sunday Mass with St Pauls RCC, Webster, NY"  in the top left corner.  Click there and you'll go to the page for the weekend's mass with a note saying when it will begin. If you connect early and wait on that page, the stream will automatically begin.
or click below to watch a previous Mass.
---
Pray the Act of Spiritual Communion below with the priest after he receives Communion.
An Act of Spiritual Communion
My Jesus, I believe that You are present in the Most Holy Sacrament. I love You above all things, and I desire to receive You into my soul. Since I cannot at this moment receive You sacramentally, come at least spiritually into my heart. I embrace You as if You were already there and unite myself wholly to You. Never permit me to be separated from You. Amen.
Additional Options
The televised "Mass for Shut-Ins," airs each Sunday on News10NBC (WHEC-TV) at 5:30 a.m.
In addition, the Mass will air every Sunday at 8 a.m. on MeTV (over-the-air channel 10.2 and Cable channel 1245) and will be streamed at WHEC.com.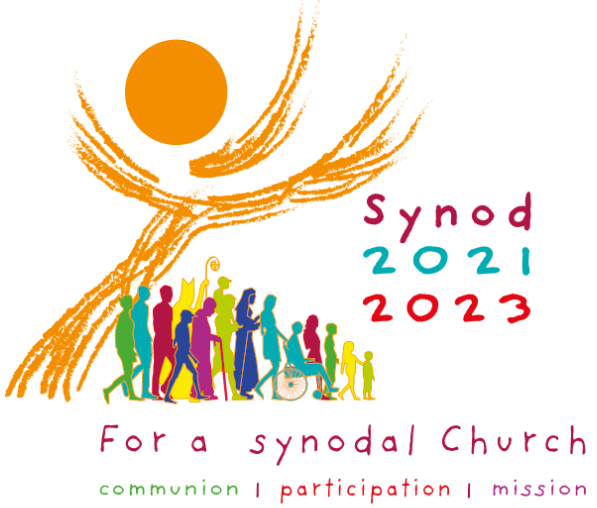 Click on the image above to go to the Diocesan Synod webpage.
Please click here to read a letter from Bishop Matano regarding the XVI Ordinary General Assembly of the Synod of Bishops. A preliminary timeline for the diocesan phase is also attached here.  Bishop Matano will further address the synodal process in his upcoming Letter to the Faithful in the Catholic Courier.
Prayer for the Synod:
Adsumus Sancte Spiritus
Every session of the Second Vatican Council began with the prayer Adsumus Sancte Spiritus, the first word of the original Latin, meaning, "We stand before You, Holy Spirit," which has been historically used at Councils, Synods and other Church gatherings for hundreds of years, and is attributed to Saint Isidore of Seville (c. 560 - 4 April 636). As we embrace this Synodal Process, this prayer invites the Holy Spirit to be at work in us so that we may be a community and a people of grace.
We stand before You, Holy Spirit, as we gather together in Your name.
With You alone to guide us, make Yourself at home in our hearts;
Teach us the way we must go and how we are to pursue it.
We are weak and sinful; do not let us promote disorder.
Do not let ignorance lead us down the wrong path nor partiality influence our actions.
Let us find in You our unity so that we may journey together to eternal life and not stray from the way of truth and what is right.
All this we ask of You, who are at work in every place and time, in the communion of the Father and the Son, forever and ever.
Amen.
Donations
Your financial support of St. Paul's is vitally important and very appreciated!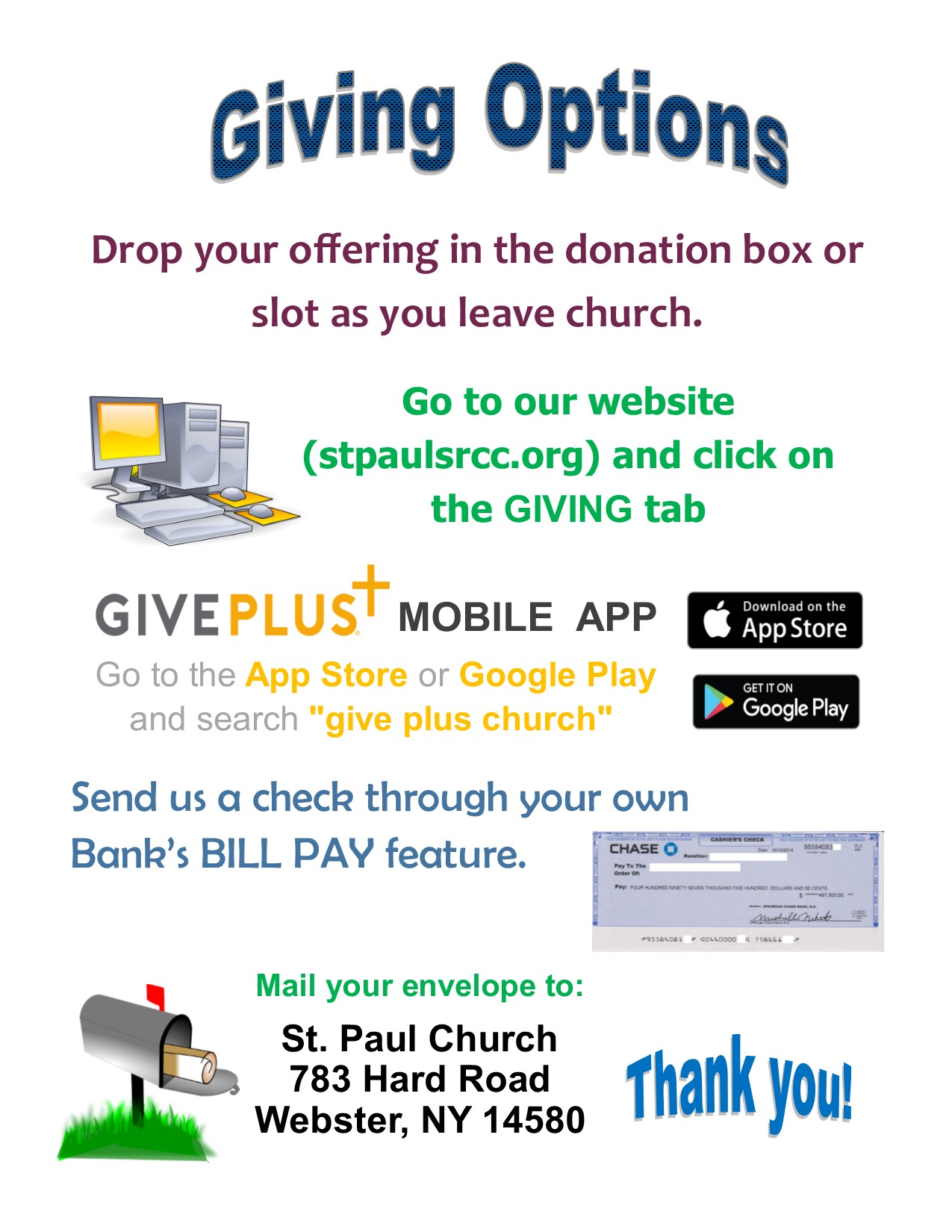 Our Mission
St Paul's Parish Family exists for the purpose of witnessing and proclaiming the message of Jesus Christ, that message proclaimed in word, worship, service: love God, love your neighbor as yourself.
Our Mission
St Paul's Parish Family exists for the purpose of witnessing and proclaiming the message of Jesus Christ, that message proclaimed in word, worship, service:love God, love your neighbor as yourself.
St. Paul's Sacrificial Giving Opportunities
Please check out current opportunities to give your time and talent & treasure to benefit our various ministries!  Thank you!
TIME
Give your time through a volunteer opportunity!
Mass & Adoration
Sunday Mass at 9:00 AM is streamed live through St. Paul's Facebook page.  Click here to watch it live or to see a recording of a previous service.
Usher
Greet parishioners
Serve on a committee
Help with Coffee & Donuts
Be a catechist for our School of Awesome Religion
Set up for Mass as a Sacristan
TALENT
Share your talents and make a difference!
Ways To Help
Catholic Family Center needs masks!  Click here for details of what is needed and where to drop them off.
Sing in the Choir
Play an instrument
Knit a Prayer Shawl
Maintain altar flowers
Bake for a Marthas reception
TREASURE
Support St. Paul's various fundraisers!
Can We Help?
If you know of someone without a computer who would like to be on our "current news" phone list, please call Jodie 671-2100 x21 and leave her a message with the name and contact info. We will try to keep them in the loop!